Perspectives for November 2023
Upcoming Sunday Services
November 5
Human Possibility
Reverend Forrest Gilmore
Reverend Connie Grant
We often look to the worst of us to describe our nature as a people. And yet, the greatest among us show us an alternative way of being, a human possibility for the best in us. When we consider our own lives, what possibility leads us on?
Rev. Forrest Gilmore is UUCB's Affiliated Community Minister. He served congregations for ten years as a parish minister and now is the Executive Director of Beacon, Inc, a local nonprofit dedicated to people experiencing extreme poverty. Rev. Forrest is a native New Yorker and has called Bloomington home for over thirteen years. He's a graduate of Cornell University and Starr King School for the Ministry.
November 12
Break Barriers, Build Beliefs: Time Travel
Reverend Patrice Curtis
Reverend Connie Grant
Rev. Patrice Curtis, who will lead the "Breaking Barriers, Building Beliefs" (B4) workshop on Saturday, Nov 11, will share thoughts on preparing for your next minister.
Rev. Patrice K. Curtis is UUA Transformational Interim Ministries Director. Patrice collaborates with and supports transitions ministers and religious educators in amplifying belonging and inclusion within congregations, and in challenging unhealthy patterns that make Beloved Community difficult to realize. Before their ministry at the UUA, Patrice served three congregations, Church of the Larger Fellowship, and the UU Justice Ministry of California.
November 19
Breaking Bread Together
Reverend Connie Grant and Worship Associates
A multigenerational service of Thanksgiving. If you can, please bring a loaf of bread (pita? tortillas? or other form) representing your heritage in whatever way you choose, and accompaniments such as cheese, jam, or fruit. During the service, we'll partake of the bread in celebration of the sustenance we share. Following the service we'll share a simple meal.
November 26
Thankful Anyway
Reverend Connie Grant and Worship Associates
The "words spoken before all others" are words of thankfulness, in a prayer sometimes referred to as the Haudenosaunee Thanksgiving Address. We'll explore the spiritual practice of gratitude, even in difficult times.
Back to Table of Contents
---
Yes, and... by Rev. Connie Grant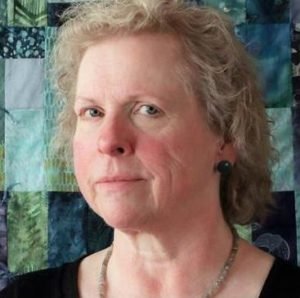 In today's increasingly polarized world, full of information and misinformation on so many subjects, how do we know what's true and right?
Even when trusted sources are quoted, are they quoted out of context?
Is "critical thinking" more than just being "critical"?
I offer some questions to ask ourselves, expanded from my sermon of October 22 on "Changing the World (starting with ourselves)":
What is there in ourselves, individually and collectively, that needs changing? 
Do we need to listen better?
Do we need to resist rushing to judgement?
Do we, sometimes, need to sit with our own uncertainty as we learn and grow?
Do we need to broaden our understandings?
Do we need to consider options beyond binaries not only about such things as race—and racism—and gender identity, but also binaries about who is right and who is wrong?
Do we need to consider radical new ways of solving problems?
Do we need to remember that what we do, individually and collectively, does make a difference in the world?
Do we need to ask more questions?
Do we need to remember that often, answers are not either/or, but yes, and…
In faith and hope,
Connie
Back to Table of Contents
---
Article II Background and Next Steps - by Stephanie Kimball, Director of Lifespan Religious Education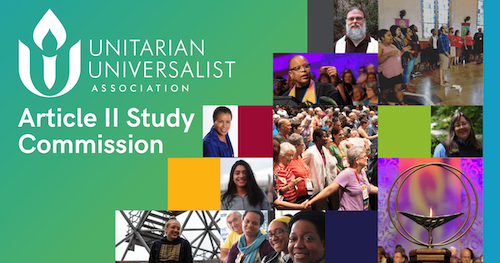 A big decision facing congregations that are a part of the Unitarian Universalist Association (UUA) is whether to support adoption of the proposed changes to Article II of the UUA Bylaws. At the General Assembly last June, delegates voted overwhelmingly in favor of continuing the discussion this year, and next June, delegates will vote on whether to accept the changes. As a Unitarian Universalist who values democratic participation, I hope that members of this congregation will engage by learning about the proposed changes and the reasons behind them, doing the inner work of understanding their own reaction to the changes, sharing views and listening deeply to others' perspectives, and ultimately making up their own minds about whether the proposed changes express more accurately what Unitarian Universalism needs to be in the second quarter of the twenty-first century.
As one who has participated in many conversations about Article II within and beyond this congregation, I offer this background. Next month I expect to announce opportunities for learning more.
What is Article II?
"Article II" refers to a Bylaw of the Unitarian Universalist Association. This is a legal document required by the state of Massachusetts to include a statement of the purposes for which the UUA's funds will be spent. The current version of Article II contains our Principles and Sources, which can be found in our hymnal on the pages just before the first hymn. The full text of Article II can be found here. To read the proposed revision and the accepted revisions, please click here.
How the proposed changes came about:
Article II was last revised in 1985. As a living tradition committed to ongoing learning and growth, our UU statements of Principles and Purposes were never intended to be set in stone; in fact, it is written into our Bylaws that Article II would be reviewed every 15 years to ensure it was still reflective of the times. In light of the facts that there have been efforts to revise the 1st, 5th, 7th, principles and to add an 8th one specifically addressing racism, the UUA board called for a commission to study Article II as a whole and propose a revision.
The Article II commission convened in 2020 to study the process, the history of Article II, and other background. In 2021 they began holding listening sessions to learn what values and sources of inspiration were shared by Unitarian Universalists. A process was presented at the 2021 General Assembly, and focus groups were engaged. From the UUA website:
Congregational resources for small group ministry and group discussion were developed and shared in the fall of 2021. Focus groups, individual interviews, and surveys continued through the winter and spring of 2022. Draft language was prepared and shared during General Sessions at the 2022 General Assembly. Focus groups and surveys were used to collect feedback on these drafts.
…Over the course of its work, the Commission engaged in 45 feedback sessions, with 4,611 total participants. Their videos reached 7,765 viewers, and their 29 surveys generated a total of 10,925 responses.
Based on what they heard, the Commission continued to revise their drafts, ultimately submitting their proposal to the board in January, 2023. Proposed revisions were submitted in the spring of 2023, and at an online mini-assembly at the start of the 2023 General Assembly last June. Delegates to the General Assembly then voted overwhelmingly (95%) to continue the conversation for the following year.
We are in the midst of our year of discernment. This is our opportunity to consider how the proposed revision to Article II would affect us as Unitarian Universalists. It's a time to think deeply about each of the Values as well as the other sections of the Article. In a way, it's like an opportunity to "try on" this new garment and see how well it fits.
The Commission is currently working on incorporating the wording of the amendments that passed at GA in June. A new version is expected to be released in December or early January.
Next June there will be a final vote at General Assembly: if 65% of the delegates vote in favor, we will adopt the proposal as our new Article II. If the vote fails, no changes to Article II will be considered for the following two years.
You can learn more about the process and timeline here.
What has changed in the new version, and what remains the same?
Both versions are covenants between/among the member congregations of the UUA. Covenants are statements of how we agree to be with one another. Unitarian Universalism does not have a creed; that is, we do not ask or expect people to believe one set of truths in order to be counted as Unitarian Universalists. Instead, we work together to create covenants that state how we aspire to act.
In a UUCB workshop last spring, many people compared the old and new versions of Article II side-by-side, and found that most of the words in the current Article II are also found in the proposed version. However, the proposed version names ways in which our shared values call us to action.
The proposed version takes a clear stance for racial justice both within and beyond our UU organizations. For congregations such as ours that have adopted the 8th principle, this is not a substantive change (though some find it is more clearly worded in the new version). However, the majority of UU congregations have not yet adopted the 8th principle for a variety of reasons – so for the association as a whole, directly addressing racial justice is a significant change.
Why is this important?
The world has changed a great deal since 1985. It is important that we find ways to express our faith that incorporate what we know and understand today, and are relevant to the challenges we face now.
It's natural to be attached to what is familiar, especially if the words of the current Principles were significant in your decision to identify as a Unitarian Universalist. If you wish to continue to articulate your faith using the language of the Principles, there is absolutely no reason for you not to do so. I doubt that we will be replacing our hymnals any time soon, so the words will continue to be available there. However, it's also important to restate our values in ways that speak to the new generations of people coming through our doors, and offer tools that will be helpful in building beloved community in the twenty-first century.
There is a trove of additional information about Article II, the revision process, frequently asked questions, and more on the UUA website. I encourage you to read more about it and carefully consider your reactions to it. What do you like about the new version? How does it change your understanding of Unitarian Universalism? What do you find challenging? Are there parts you don't understand? If you find yourself resisting the new document, where is that resistance coming from? What do you fear losing? Is that fear well-founded, or is it simply a response to change itself?
Whatever your thoughts, I would love to hear from you. I am currently making plans for congregational conversations and opportunities to study the proposed revisions, and your feedback can help shape these plans.
I'm glad to be on this journey with you!
Stephanie
Stephanie Kimball, Director of Lifespan Religious Education
Back to Table of Contents
---
Autumn Observations & Ways to Connect - by Anabel Watson, Connections Coordinator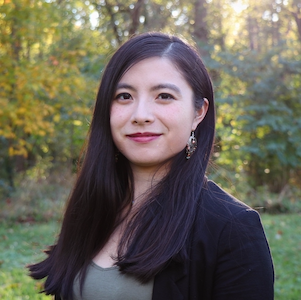 I have paid more attention to the shifts in the natural world during my second autumn in Bloomington. Gloomy gray skies are somewhat nostalgic of my childhood in Seattle, reminding me both of the profound joys of camping–oftentimes a gray event, regardless of the season–and also of the general feeling of dreariness pervading society around me. In my limited experience, the shift to a gray sky is more noticeable here. The great splashes of yellows, oranges, and reds in the landscape, providing forests of shining gold to immerse in during sunset, have been spectacular. What a captivating shift; an experience contrasting the yearlong familiarity of soft floors of moss and pine needles, sweet-smelling fir and cedar trees, and lush ferns filling the forest with a deep green. Both rhythms of nature feel beautiful to me in their distinct ways.
If you're looking for new activities to plug into as the season shifts and weather gets colder, our UUCB community is ever the more vibrant with your engagement! Should you need a space to muse over involvement areas that align most with your needs, please reach out to plan a Connections Chat. I would love to connect with you over tea or coffee and help you find where you might feel most fulfilled and engaged according to your skills and needs (and those needs of the community!). A few areas I am currently cultivating that have particular need:
Membership Anniversary Calls: each month, a team calls folks to congratulate them for joining membership in that month of a previous year. This experience can provide meaningful connection, gratitude for community and our faith, and spread smiles to those who keep our church running. If you feel you would make a great new team member, please reach out!
The 'Exploring UUCB' Course: formerly termed the "membership class," this four hour course (divided into two days) allows those newer to the community or looking for deeper immersion in UUCB and Unitarian Universalism as a whole a chance to get to know others, ask questions, and become more oriented to UU history and values, what it means to be a member, our church operations, an understanding of ministry, and many more topics allowing deeper engagement both here and in our larger faith. If you are interested in facilitating this course in January or March (with co-facilitators and ample preparation time), please reach out for more details! If you would love to become a member or more deeply involved, please reach out about this course!
Young Adult Ministry Events and Promotion: I am assisting, alongside Hans Kelson and community volunteers, with the offering of UU activities for self-identifying Young Adults aged 18-35. Since the beginning of 2023, we have gathered for several lunches, a service project collaboration with Spencer Pride Community Organization, bowling, a pizza event, and hope to continue these offerings (stay tuned for YA board game nights and join us for a Pizza Gathering and meeting with the Ministerial Search Committee on Nov. 12!). If you are available to hang up posters around town for the YA pizza event on Nov 12, please reach out or come into the office to pick some up! If you want to assist in another way, or simply join in as a participant, please also reach out!
Sunday Morning Volunteering: each week I send out reminder emails to all those subscribed to notifications on Java Crew, Flame Keeping, and Greeting (click to join each group). We can always use help in these areas; I love when new folks join these lists to be aware of the upcoming need on any given Sunday. If you are looking for a way to help make Sundays more welcoming and lively, to have something tangible to do, to support the community and meet others, or simply to have some time to reflect on the familiar traditions we share each week, please join one of these lists! I am available to answer any of your questions.
These are just some of the ways you can deepen your involvement in this new season. Of course, we have many other activities to participate in from social justice volunteering to lifespan religious education courses, to choir, and so much more.
With all of this in mind, the staff recently discussed a need to let folks more clearly know which staff member does what. As mentioned in my bio on our website, I endeavor to grow connections within the UU Bloomington community through connecting congregants with activities, resources, and each other. I also accompany and orient folks through the journey of meaningful self-discovery as they seek to embrace the UU tradition through membership and exploratory courses. My role consists of 24 hours of work per week. In more concrete terms, I tend to regularly spend time on:
Coordinating and facilitating Exploring UUCB as well as the monthly New to UU class.
Connecting congregants with groups and activities within the church community.
Maintaining our membership records and facilitating Book Signings and Covenanting Ceremonies with the lead Minister.
Sundays: welcoming newcomers, answering engagement questions, coordinating volunteers, giving the welcome and announcements during the service, assisting with community hour refreshments, occasionally participating in the service.
Facilitating the Membership Anniversary Call Team.
Organizing the Welcoming Team, assisting with Young Adult Ministry, and acting as a staff member of the Leadership Cultivation Committee.
Coordinating or co-coordinating engagement events occurring less frequently.
If you have a question that relates to one of the above areas, I am likely someone to contact! I am reachable via email, in-person on Sundays, and happy to schedule a phone call or virtual or in-person Connections Chat for another time.
Thank you for being a part of this community; thank you for any time and effort you put into this community; thank you for sharing in this incredible existence of which we are all a part.
Gratefully,
Anabel
Anabel Watson, Connections Coordinator
Back to Table of Contents
---
Revised Bylaws Adopted
We did it! Thank you to everyone who attended the special Congregational Meeting on October 22 to approve the revised Bylaws to this church. These updated Bylaws more accurately reflect who we are as an organization in a clear and concise manner.
There were a lot of good comments made at the meeting and questions asked. The Board and Rev Connie offered clarity when we could and acknowledged that there are some steps of implementation that are yet to be worked out.
The next step is for our Bylaws and Policies working group to begin to look at our Policies to make sure they also accurately reflect who we are and who we want to be. Look for more information about this in upcoming issues of Perspectives.
You can find our Bylaws and Policies at the bottom of the Governance page of our website.
With deep gratitude to all who do the hard work of this church.
Abby Gitlitz, Board President
Back to Table of Contents
---
Some Thoughts On Required Pledging - by Steven Gilbert, Bylaws and Policies Working Group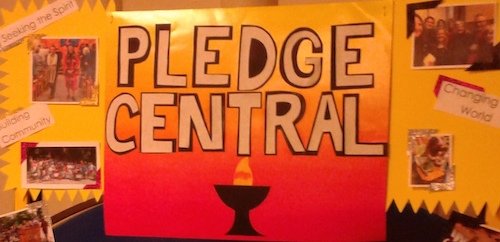 As a member of the committee recently charged by the Board to propose changes to the church Bylaws, I was struck by the concerns raised about the (now adopted) requirement that all voting members make and fulfill an annual financial pledge to support the church. The change has generated concern among some of us who favor a more laissez-faire approach to giving; but in truth, this is standard practice in many churches and likely to bode well in the long run for the financial health of our community.
For one thing, the new requirement reminds us that pledging and giving is serious business, not something to be ignored or relegated to the back burner and then forgotten. It is an incurred obligation of membership in the UUCB community. Our annual budget is based upon pledges, and our minister(s) and staff are paid accordingly. Current pledge drives have proven cumbersome and inefficient. Each spring, behind the scenes, staff, board members and volunteers spend considerable time chasing down those who have neglected to renew their pledges, creating uncertainty and disorder in the budgeting process. It need not be this way. The new Bylaws merely require members to fulfill an implicit commitment to the community that they made when assuming membership: to support the community financially in a regularized way.
While some members may resent this approach, it's difficult to see how the new requirement violates any UU principles, especially since there is an "out" for members unable to make even a token pledge. No one will be punished for poverty. The new rules also will enable the church to get an accurate count of active members: important for determining a quorum at congregational meetings and for tracking growth or decline in membership, among other things.
The mature take on this, in my view, is that requiring able members to make and fulfill a pledge to the church is no different in kind from requiring able citizens to pay taxes in the greater community; but unlike with taxes, you get to choose how much you can and will contribute. When you really stop and think about it, that's not such a bad deal.
Back to Table of Contents
---
Ministerial Search Committee News - by Von Welch
There is a lot going on right now! We continue to hold Cottage Meetings and hope you take advantage of one of these opportunities to share your thoughts with us. The latest schedule can always be found on the UUCB website and outside of Fellowship Hall. And thank you for your survey responses - over 200 of you completed the survey and we're working hard to process those responses. Stay tuned for the results!
The Ministerial Search Committee invites the whole congregation to a special Breaking Barriers, Building Beliefs (B4) workshop on Saturday November 11th, from 10am to 2pm, at UUCB.
Participants are welcome to gather at 9:30am for socialization ahead of the workshop. There will be a break for lunch. Please bring your lunch. We'll have snacks available as well. Childcare will be provided.
B4 workshop participants will:
Consider the hopes, expectations, and concerns they have for a new minister
Learn more about the ministerial search process, and
Explore how creating categories and putting people in them can interfere with choosing the best candidate.
To register: Please register online here by Thursday, November 9.
As part of the registration process, you will be asked to complete a pre-workshop survey.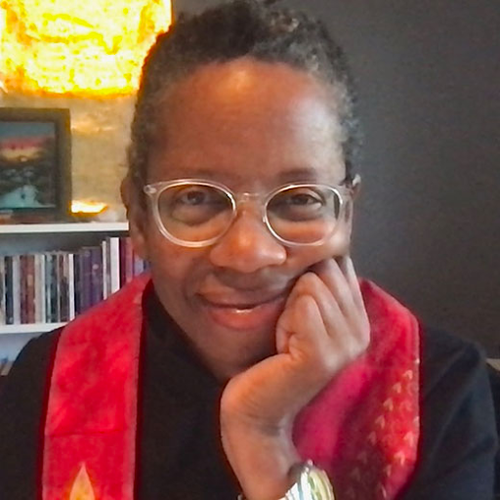 The workshop will be led by Rev. Patrice K. Curtis (she/they), UUA Transformational Interim Ministries Director. Patrice will also be a special guest in our pulpit on Sunday, November 12th.
Patrice collaborates with and supports interim ministers and Directors of Children's Ministries in amplifying and practicing diversity, equity, and inclusion within congregations, and in disrupting unhealthy patterns that make Beloved Community difficult to realize. Before the UUA in 2020, Patrice served four congregations and as Program Director with UU Justice Ministry of California.
Before ministry, Patrice served on several non-profit boards; taught marketing research to lower income entrepreneurs; and was a US government foreign affairs program and policy analyst focusing on countries afflicted by civil conflict and climate disasters. Patrice is a life-long humanist, with spiritual practices rooted in mindfulness and meditation, and is currently focused on Tibetan Buddhism.
Back to Table of Contents
---
Solar Maintenance Fund Drive: Help us Continue to Harness the Sun's Energy!
by Molly O'Donnell, Green Sanctuary Task Force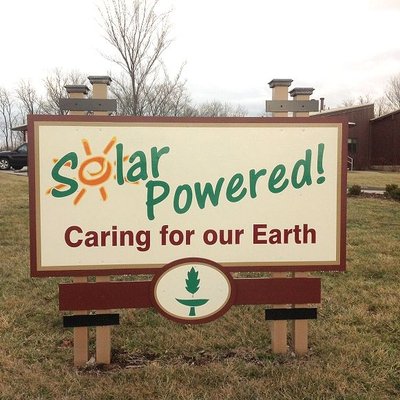 We need your help to continue to generate peak energy from our solar panels! It has been over ten years since we had 96 solar panels installed on the Meeting Room and Fellowship Hall roofs. And it's been six years since we added 54 more panels on the RE wing, increasing our capacity by 67% to 40.2 kilowatts.
Unfortunately, after years of smooth operation, we are now running into maintenance issues that recently cut off energy from nearly half of our panels.
Over a hundred UUCB members and friends generously donated funds to purchase our panels, and we are hoping that same spirit will inspire donations to help fund their ongoing maintenance!
To donate to our solar maintenance fund, please go to the following link:
uucb.churchcenter.com/giving/to/solar-maintenance
Or you could write a check to the church with the memo "Solar Maintenance Fund"
Our Solar Energy Savings
Since the first arrays were connected in 2013 our solar generation has saved the church over $47,000: over $22,000 in credit on our electric bills from energy sent to the electric grid, and over $25,000 that it would have cost to purchase the energy that we used directly from our solar panels. The credit from energy sent to the grid was more than our total Duke Energy bills during this time.
Our renewable energy is part of the reason our church has been in the mid- to upper-90 th percentile in the EPA's Energy Star ® for buildings of worship since 2015. To take advantage of our solar energy as we work toward our goal of zero carbon emissions, we have converted two of our nine heating/cooling systems from natural gas to efficient electric heat pumps.
Back to Table of Contents
---
November Event Highlights
Breaking Barriers, Building Beliefs (B4) Workshop
Saturday, November 11, 10 a.m. - 2 p.m.
The Ministerial Search Committee invites the whole congregation to a special workshop led by Rev. Patrice K. Curtis, UUA Transformational Interim Ministries Director. Patrice will also be a special guest in our pulpit on Sunday, November 12. Please register online by Thursday, November 9.
Winter Holiday Tree of Giving
November 5 - December 3
Tis the season when, as a congregation, we gather holiday gifts to donate to families in need in our community. The tree will be in Fellowship Hall after services in November for congregants to sign up for purchasing gifts - or, look for the link to the online signup in the November Friday Updates. Wrapped gifts need to be brought to the church on Sunday, Dec. 3. The agencies and recipients we are partnering with this year are: Head Start, IU Health Positive Link, Middle Way House, Centerstone, Monroe County United Ministries, UU Hunger Task Force's Little Free Pantry, and the Fakherduin family from Afghanistan sponsored by UU RISE Task Force. Contact: Barb Berggoetz, barbberg@bluemarble.net.
Young Adult Pizza Lunch
Sunday, November 12, 11:45 a.m.
We will be hosting our second Young Adult Pizza Gathering of the year in the UUCB Library after the service on Nov. 12. If you would like to help get the word out, please volunteer to hang up posters around town! You can stop by the office (Room 204) to pick up a stack of posters, or email connect@uubloomington.org to coordinate with Anabel.https://uucb.churchcenter.com/registrations/events/2008637
Death Cafe
Sunday, November 19, 3:30 p.m.
Everybody dies. Yet we do not talk about it. On Sunday, November 19, UUCB will host our first Death Cafe: a chance to be together to eat cake and talk about death. Why? We know that talking about death to the point that we normalize it as a part of life helps reduce anxiety about our own death and the death of loved ones – and helps us live more fully.
Death Cafe was started by Swiss sociologist and anthropologist Bernard Crettaz who organized the first Cafe Mortel in 2004. Since then, Death Cafes have been held all over the world, some on a monthly basis, some online, all with the same intent: to normalize the undoubtedly normal fact of our own mortality.
It's important to note that Death Cafe is NOT counseling, nor is it a grief support group. It is simply a place to talk, and listen, about our thoughts and feelings around death.
Please register to help us prepare well.
Sponsored by the 2023 cohort of Inner Work of Age.
Thanksgiving Potluck Dinner
Thursday, November 23, 4 p.m.
in Fellowship Hall
Are your Thanksgiving plans up in the air? Are you dreading the days of planning and executing the perfect holiday meal? And then the cleanup! Here's a simple solution: share the holiday with our congregation! We will gather in Fellowship Hall for a Thanksgiving meal on Thursday, November 23, at 4 pm. All are welcome, including your visiting relatives and houseguests! Sign up to let us know who's coming and what you're bringing. Contact: Linda Pickle, linda.pickle@wku.edu
Back to Table of Contents
---
Social Justice Task Force of the month: Hunger and Homelessness
Childhood Hunger in Monroe County
by Mary Blizzard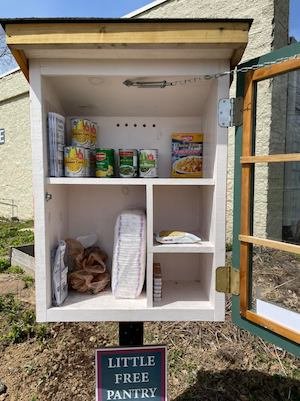 Several years ago, I was fortunate enough to be a teacher's aide in a second-grade class at Fairview Elementary School in Bloomington. There was a tiny boy in the class, whom I must admit I rather favored, who came in one morning completely downtrodden and unresponsive to my usual cheery "Good Morning". I asked him what was the matter to which he had no response. I asked him several other questions, like "Did you have a good night's sleep, did you fight with your brother?" No response. Then, I asked him if he was hungry to which he slowly nodded yes. I was able to secure him some crackers and peanut butter, and within fifteen minutes, he became a different child, happy and ready to engage.
Hungry children are present in Monroe County.
In 2021, as the economy reeled from the pandemic, a one-year expansion of the child tax credit (CTC) led to a historic 46% decline in the U.S. child poverty rate. It dropped from 9.7% to 5.2%.
With the end of CTC in September of this year, new census data shows a dramatic reversal, with the rate of children in poverty skyrocketing to 12.4% in 2022. That's higher than pre-pandemic levels.
In Monroe County:
Almost 31% (4,358) of MCCSC children qualify for free and reduced meals at schools.
228 children are homeless or in unstable housing conditions.
16% of Monroe County children are food insecure.
Our UU Hunger Task Force fights hunger in many ways, but our two projects that impact local children and hunger the most are the MCUM (Monroe County United Ministries) Holiday Food Baskets and our Little Free Pantry. Starting in November we will be holding our annual MCUM Holiday Food Basket Drive which particularly targets families of children that attend MCUM's preschool program. You may sign up as an individual, a family, or a group on the signup sheets in the church hallway. This event directly impacts local childhood hunger, especially around the holidays when most of us have far too much to eat.
If the expense of a MCUM Holiday Basket is outside your budget, you can support our Little Free Pantry by Needmore Coffee, where we have seen on numerous occasions children accompanied by adults selecting food from the pantry. Your non-perishable donations may be dropped in the bins on the north side of the church or the marked basket in the hallway under the Social Justice table. This is an ongoing food drive.
Hungry children are present in Monroe County. Please help.
Other interesting sources of data are:
Annie E. Casey Foundation's KIDS COUNT Data Center
Back to Table of Contents
---
There are many ways to be involved in our annual Holiday Art Fair & Bazaar!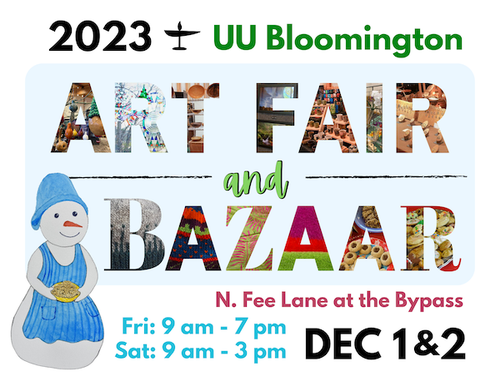 Bake cookies or gourmet treats. Bring them to church on Thursday November 30 or December 1.
Donate used books or white elephants (aka anything you would put out at a yard sale!). Please bring them to church during the week of November 26.
Volunteer to staff a table or booth at the bazaar. Volunteer signup will be available starting November 3.
Spread the word. Mark your calendars for December 1 and 2, and bring friends and family! You can share our Facebook event, and find all the details at uubloomington.org/bazaar.
Back to Table of Contents
---