Ministerial Transition Process
We are currently in the process of selecting a new settled minister for our congregation. Our Interim Lead Minister during this time is Reverend Connie Grant.
The Ministerial Search Committee (MSC) is excited to share updates with you and get your input! Please explore these pages to learn more about us, the process, and how to participate in it.
You can contact us at search@uubloomington.org.
About Our Search Committee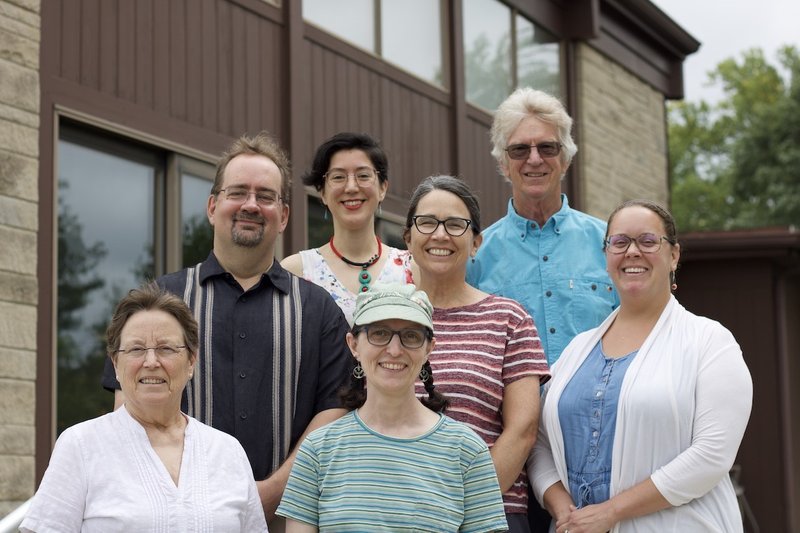 From L to R, bottom row: Ann, Denise; middle row: Von, Mary Beth, Christine; top row: Olaya, Mike
Denise Breeden-Ost (Chair) makes her own hats, writes a lot, and is immeasurably grateful to live among trees. She is a spouse, parent, and Zen student, and works with Women Writing for (a) Change. Denise arrived at UUCB as a teen in the 1980s. Her past involvement includes serving on staff; religious education for children, youth, and adults; Sunday Services Committee; Green Sanctuary Task Force; and Choir.
Christine Banister is a lifelong UU and served on the Minister's Advisory Council and Search Committee for a new DRE at her previous church in Massachusetts. Involvement during her two years at UUCB includes the Habitat Task Force, RE Development Team, and UUCB Parents Group. Outside of church, she is an Architectural Designer with a career in public interest design and service learning. Christine is mom to Cora (age 6) and Nolan (19 months).
Olaya Fernández Gayol is a highly energetic and loud human who is passionate about science, technology, and improving systems. She is from Spain, and works remotely disrupting traditional scientific publishing. She started attending UUCB in the summer of 2022, and is active in the Spanish conversation and piano groups. Most recently she was a member of the Stewardship Team. In her free time, she enjoys cooking/baking, hiking, reading, playing music, and being crafty in general.
Ann Kamman joined UUCB in the early 80s. She's a second generation UU from Urbana, IL. She has served on our Board of Directors and currently works with the Women's Alliance, Bazaar, the Auction, Green Grounds, and walks regularly with the Wednesday Walkers. Outside of her UU life, she volunteers with MC-IRIS (Monroe County – Identify and Reduce Invasive Species) and chairs their annual native plant sale. She is a recycling fanatic, has 2 daughters (20 and 22) and 4 cats.
Mike McGregor joined the church in May 2014. Since then he has sung in the choir and participated in various activities including working for the annual Bazaar, delivering auction items during the pandemic, and taking church members to appointments as part of the Caring Committee. He served on the Leadership Cultivation Committee this past year. During his 31-year tenure at Indiana University he served on many search committees, vetting applicants for faculty and administrative positions.
Mary Beth O'Brien loves writing, being outside, and lots of time with friends and family. She is the Creative Director at Women Writing for (a) Change Bloomington. She joined UUCB in 2002, and has been involved with children's RE, the Green Sanctuary Task Force, mentoring youth, Caring Committee, and volunteering whenever possible. Mary Beth ("MB") is mom to Auggie (17) and Marina (13) and married to Matt Zink.
Von Welch grew up in UUCB, went away to college and returned in 2011. He served on the UUCB board from 2012 to 2018. He is married to Ruth Aydt since 2004, retired from Indiana University in 2022 as associate vice president for information security, is an amateur woodworker, and serves on the boards of Beacon Inc. and Constellation Stage and Screen.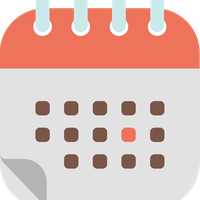 Timeline
The Search Committee's work began in June of 2023, and will be complete in April of 2024. See a detailed timeline here!
1 | Search Committee is Established
Late Summer 2023
The Board worked hard to establish a seven-person slate of candidates from over 120 individual nominations that has the trust of the congregation and will work hard to hear all of our voices in the search process. Since their election at our June 4th Congregational Meeting, the Ministerial Search Committee (MSC) has been hard at work learning about the search process, and attended an orientation retreat with the UUA Transitions Office on August 20th.
2 | Congregational Survey:
Fall 2023
As an inclusive and thorough analysis tool to assess our ministry context and needs, the survey is an opportunity for members and friends of UUCB to move toward a different future with a new minister. The survey will collect basic demographic data and ask ministry-related questions that can be used to spur conversation for cottage meetings and focus groups. A link to the survey has been sent to all congregants, and the search committee will allow about a month for completion and submission. The survey results will then be compiled and shared with the congregation, and will become part of the documents packet the search committee prepares for potential candidates.
3 | Breaking Barriers, Building Beliefs (B4) workshop on Saturday, November 11 with Rev. Patrice Curtis
Fall 2023
UUCB is committed to full equality and ongoing learning about anti-racism and anti-oppression. Attendance to this workshop on November 11th (10 am to 2 pm) is strongly encouraged for all members, and is mandatory for the search committee, board members, and other church leadership. Rev. Patrice Curtis (she/they) will cover issues around race/ethnicity, gender/gender identity, visible and invisible disabilities and health concerns, and sexual orientation. Afterwards, the search committee will complete an evaluation and summary for the documents packet. Please register online by Thursday, November 9.
4 | Cottage Meetings and Focus Groups:
Fall 2023
Members and Friends of UUCB are invited to participate in cottage meetings and focus groups for congregational input. Cottage Meetings are open groups of congregants that provide an opportunity for people to hear and build on what others say, whereas Focus Groups are targeted at specific groups within the congregation. Both the cottage meetings and focus groups will take place after the survey results are compiled, so the survey can be used as a springboard for further group conversation.
The Search Committee held the following meetings:
Sat 10/14 @ 10am (Library)
Sat 10/14 @ 3pm (Library)
Sun 10/15 @ 11:30am (Rm 112)
Sun 10/22 @ 11:30am (Library)
Fri 10/27 @ 1:00 pm (Bell Trace)
Sun 10/29 @ 11:30am (Library)
Sun 11/5 @ 11:30 am (Zoom, link in calendar)
Sun 11/5 @ 11:30 am (UUCB Library)
Tue 11/7 @ 6 pm (Zoom, link in calendar)
Sun 11/12 @ 2 pm (Meadowood)
5 | Congregational Record:
December 2023
The Congregational Record (CR), or Search Profile, is the search committee's opportunity to present itself to potential ministers in the MinistrySearch system. Ministers are interested in a balanced and nuanced view of our congregation, so the CR will honestly describe our congregation and its needs, rather than present a snapshot of us at our best. The information in the CR comes from several sources, including the survey; cottage meetings and focus groups; the collective wisdom of the search committee; and our congregation's last certification to the UUA. Congregational Records are released to ministers on December 1, at which point the contents will also be shared with the congregation.
6 | Potential Ministers Indicate Interest:
January 2024
Potential ministers indicate interest through the MinistrySearch system, and the first round of video conference interviews will begin in mid-January after the MSC has had a chance to look at all applicants. Interview questions will be standardized so that all interviewees are asked the same set of initial questions, and questions asked will reflect the values of the search committee and our congregation.
7 | Pre-Candidating:
February-March 2024
Once the list of applicants has been narrowed down to 3-4 'pre-candidates' by mutual selection, each is invited to come to Bloomington for a weekend with the MSC. Components of the weekend include a tour of the building, a social dinner gathering, a three-hour interview, a tour of the area, a neutral pulpit service (the pre-candidate acts as a visiting minister to a nearby congregation so that the MSC may experience a service), and a final lunch discussion/interview. Spouses are often part of the "sell" for a minister and often need to experience the area for both family and employment possibility reasons, so they are welcome at all events except the interview and final lunch.
8 | Candidate Selection:
January-March 2024
References and reference checking are an important part of the search process, and there are two to three phases of reference checks in the ministerial search process for search committees. References are the opportunity for confirmation of how ministers depict themselves and for the search committee to ask their own questions from their own perspectives. Ministers also do their own research by talking with interim ministers, regional staff, and previously settled ministers. Research on potential candidates will go beyond references the ministers recommend themselves to include: someone in the ministers' current congregation or congregation last served; a research call with a UUA regional staff person; and other developed references based on the search committee's desire for deeper clarity about a pre-candidate. Once the search committee has selected a candidate, they have the option to ask the candidate for additional references within the current congregation or workplace where the minister is serving. Upon mutual selection by the candidate and a unanimous vote from each member of the MSC, the selected candidate will be announced to the congregation and invited to attend candidating week in April.
9 | Candidating Week:
April 21-28, 2024
Candidating week is the opportunity for the congregation to meet the ministerial candidate. The MSC will establish a schedule for the week that allows for the congregation to interact with and vote on the candidate. During the candidating week, the candidate leads services on both Sundays. Other events for the week include: at least one congregation-wide open session; meetings with staff and the governing Board; other meetings with affinity groups, task forces, and committees; a meeting with area clergy; and check-ins with the MSC. The candidate is the go-to minister for the congregation should something arise during that week. The week will conclude with a vote to call the candidate as our next Settled Minister.
Read More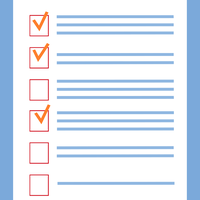 Congregational Survey
The congregational survey is now closed. We will be releasing summary results on this page in the coming weeks. In the meantime, please attend our cottage meetings for more opportunities to tell the search committee what this congregation is and what we want and need in the new minister.
Sessions will be added to the Timeline page as they are scheduled.
Read More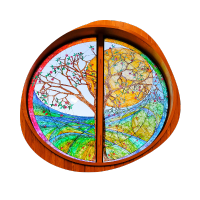 Perspectives from the MSC
This is a list of all the Perspectives articles we have contributed so far. Click on the links to learn more about the process and our updates.
November 2023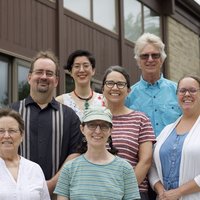 Ministerial Search Committee News - by Von Welch
There is a lot going on right now! We continue to hold Cottage Meetings and hope you take advantage of one of these opportunities to share your thoughts with us. The latest schedule can always be found on the UUCB website and outside of Fellowship Hall. And thank you for your survey responses - over 200 of you completed the survey and we're working hard to process those responses. Stay tuned for the results!
The Ministerial Search Committee invites the whole congregation to a special Breaking Barriers, Building Beliefs (B4) workshop on Saturday November 11th, from 10am to 2pm, at UUCB.
Participants are welcome to gather at 9:30am for socialization ahead of the workshop. There will be a break for lunch. Please bring your lunch. We'll have snacks available as well. Childcare will be provided.
B4 workshop participants will:
Consider the hopes, expectations, and concerns they have for a new minister
Learn more about the ministerial search process, and
Explore how creating categories and putting people in them can interfere with choosing the best candidate.
To register: Please register online here by Thursday, November 9.
As part of the registration process, you will be asked to complete a pre-workshop survey.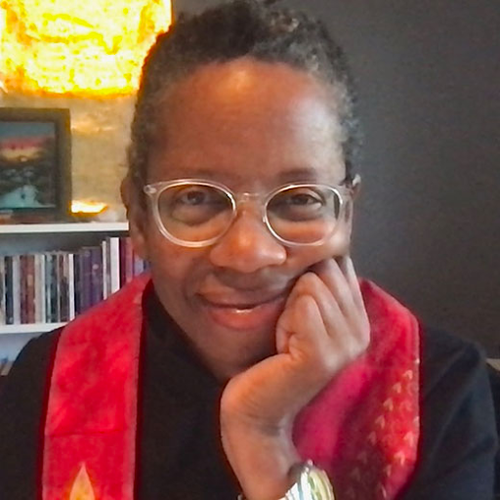 The workshop will be led by Rev. Patrice K. Curtis (she/they), UUA Transformational Interim Ministries Director. Patrice will also be a special guest in our pulpit on Sunday, November 12th.
Patrice collaborates with and supports interim ministers and Directors of Children's Ministries in amplifying and practicing diversity, equity, and inclusion within congregations, and in disrupting unhealthy patterns that make Beloved Community difficult to realize. Before the UUA in 2020, Patrice served four congregations and as Program Director with UU Justice Ministry of California.
Before ministry, Patrice served on several non-profit boards; taught marketing research to lower income entrepreneurs; and was a US government foreign affairs program and policy analyst focusing on countries afflicted by civil conflict and climate disasters. Patrice is a life-long humanist, with spiritual practices rooted in mindfulness and meditation, and is currently focused on Tibetan Buddhism.
Read More
October 2023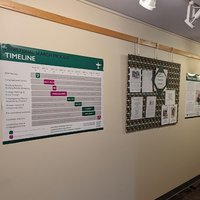 From your Ministerial Search Committee
Please complete the Congregational Survey by October 15!
In case you don't know: this congregation is in the process of seeking a new settled minister. Reverend Connie Grant, our Interim Minister, will be with us until next August, when the new minister arrives. This fall, the search committee's task is to learn as much as possible about what this congregation wants and needs in our next minister. Our Congregational Survey on ministry is out now, and ready for your responses.
Some questions we have heard…
Who should fill out this survey? We want to hear from everyone who considers themselves part of this congregation! Members, friends, and staff; newcomers and long-timers. If you're here every week, if we haven't seen you in a while, or anything in between, we need to hear from YOU.
What if I already filled it out? Thank you! We've heard from nearly 120 people so far.
If I haven't filled it out, what's the deadline? October 15.
What if I can't fill it out online? Paper copies of the survey are available in the church office, or ask a Search Committee member.
What should I do if someone in our community hasn't heard about the survey? If you know someone who hasn't gotten the survey, please share the link with them, or let us know who they are—this will really help us get input from as many people in our congregation as possible.
Your response to the survey is important. It helps the search committee and possible ministers understand who we are as a congregation, and what we want and need in a settled minister. Survey responses will also shape the questions we ask during focus groups and cottage meetings in October and November, when we hope you will join us for more open and in-depth conversation.
If you have a question not answered in this article, you can contact the Ministerial Search Committee anytime at search@uubloomington.org. And you can find us every Sunday after the service in the hallway outside of Fellowship Hall, along with a timeline of the search process and updates on our work.
Thank you for your participation in this valuable search process!
Denise Breeden-Ost, Chair of the UUCB Ministerial Search Committee.
Read More
September 2023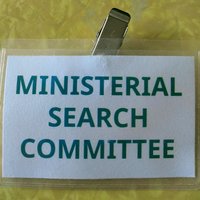 Ministerial Search Committee Update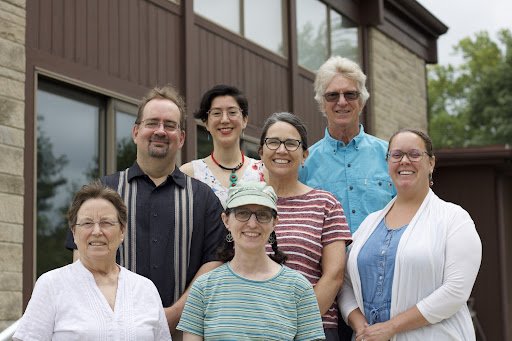 Greetings from Denise Breeden-Ost, Chair of the UUCB Ministerial Search Committee. We're ramping up and we want to engage with you this fall! How can you stay informed about what we're doing and how can you connect with us? Thank you for asking…
First, as I expect most of you know, our congregation is in the process of seeking a new settled minister. Our interim lead minister, Rev. Connie Grant, will be with us until the new minister starts in August 2024. The Ministerial Search Committee is charged with finding a good match for our congregation among the ministers who are seeking a congregation. This is a long and careful process and after our orientation retreat last Sunday, we're wading into it in earnest.
Over the course of this fall, much of our task is to understand as much as possible about what this congregation wants and needs from a new minister. We'll be sending out a survey to all members and friends; search committee members will meet with different groups in the congregation; and we'll host open meetings where anyone can come and share their thoughts. Everything we hear will be brought back to the Search Committee and will guide our work: both as we present our congregation to potential ministers, which happens near the end of this semester; and in our discernment process after ministers apply in the New Year.
How do you find out more? How can you participate? Three things:
Check out the display in the hallway outside Fellowship Hall by the childcare rooms. You'll find photos and bios of Search Committee members, along with a timeline of the whole Search process showing where we are now. Other updates about the search will be posted there too
Read your UUCB Friday Update and Perspectives Newsletter! We'll regularly have articles and events reminders.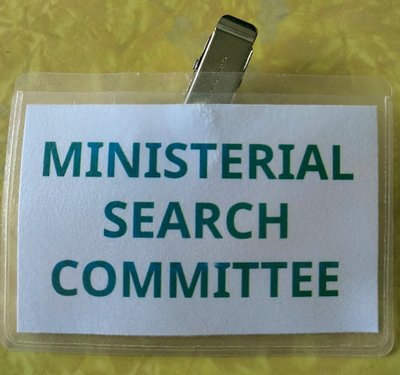 Talk to us! We're relying on you to share your questions, your needs, your wants, your concerns, and your dreams for this congregation. This includes taking part in the Congregational Survey, showing up for listening sessions, and talking with individual committee members. You can find us by our green-lettered name tags during Community Hour or can reach us anytime via email to search@uubloomington.org.
I'm excited by the energy, openness, and commitment I see in every member of this committee. All of us look forward to sharing this journey with all of you.
Denise Breeden-Ost, Chair of the UUCB Ministerial Search Committee
Read More
August 2023
Greetings from your Ministerial Search Committee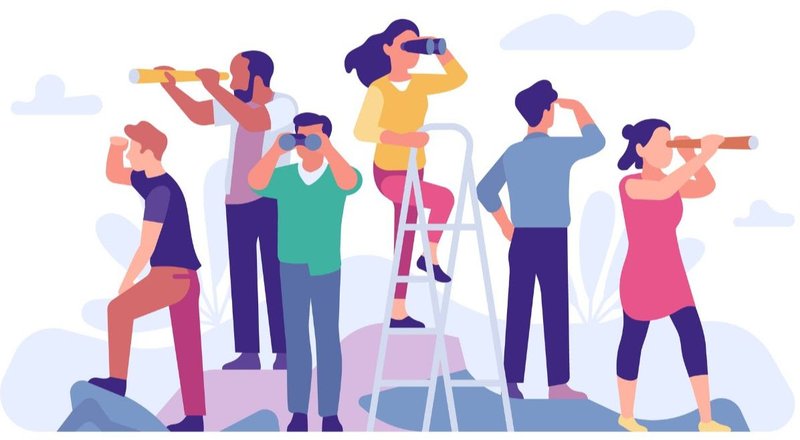 Christine Banister, Denise Breeden-Ost, Olaya Fernández Gayol, Ann Kamman, Michael McGregor, Mary Beth O'Brien, and Von Welch are honored to begin the work of finding a settled Lead Minister for our congregation. Since being elected by the congregation on June 4, we've been learning about the Search process and getting to know each other. We'll have an orientation retreat with the UU Transitions Office in late August, and you'll be hearing a lot from us as we move into the fall semester.
One of our first tasks after the retreat will be crafting and sending out a Congregational Survey, to gather the perspectives of everyone in the congregation. As we move on into the fall, we'll be creating many opportunities to connect with and listen to you, the members and friends of UUCB, including in-person and virtual small-group gatherings. Please participate in this process and share your point of view! Hearing from everyone will help us understand as clearly as possible the many facets of who we are as a congregation and what we're looking for in our ministry--an essential part of searching for a new minister.
Photos and bios of all Search Committee members will be up soon, both at church and on the website. Please feel free to talk to any of us at coffee hour or wherever you find us--we're listening, and we're taking notes! You can also email questions and thoughts directly to the full Search Committee, at search@uubloomington.org (Mike McGregor will be responding to emails during August).
We look forward to the coming months of listening, discernment, and collaboration with you, our congregation.
Read More
Read More